More than 30 years ago, Washington-Lee High School's (now Washington-Liberty) renowned rowing coach, Charlie Butt, began advocating for the construction of a boathouse on the Arlington shore of the Potomac.
He sparked an effort that continues today.
There is no question about the need for a new boathouse. Currently, over 2239 local high school students participate in competitive rowing, making this one of the largest rowing communities in North America.
Over 600 of those students, representing fourteen schools, row out of the Thompson Boat Center in Washington, D.C.
Severe overcrowding in the boathouses on the D.C. side of the river has forced many water enthusiasts -- from high school crews to kayakers and canoeists -- to seek distant launching sites, some more than an hour's drive away.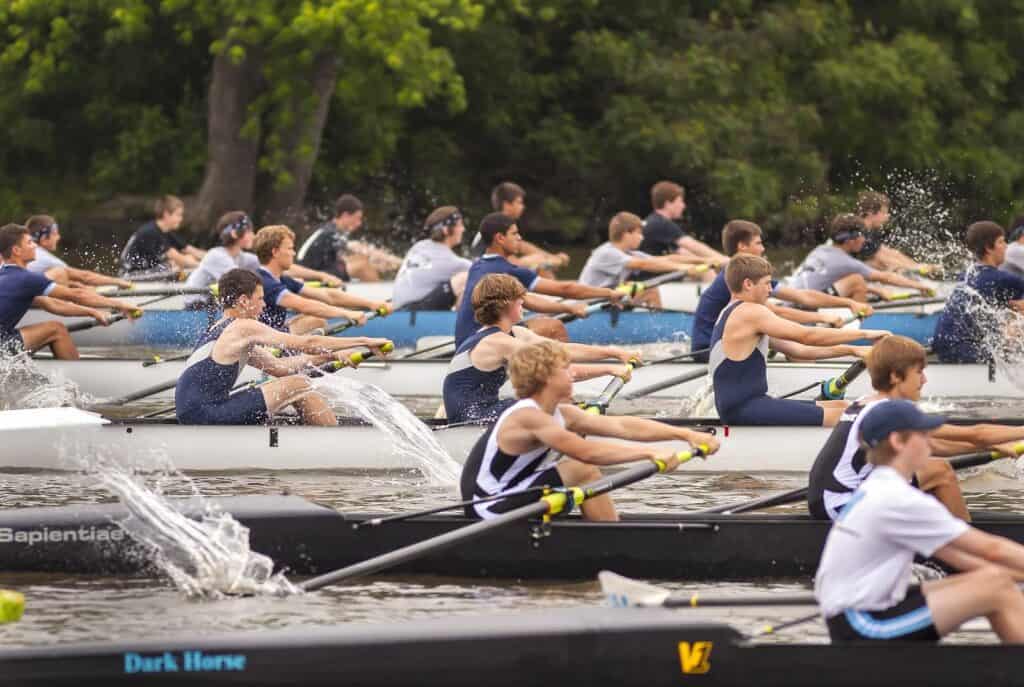 An impressive array of talent came together to create a coalition that has been working toward the creation of a rowing facility since 1991. Their work resulted in the residents of Arlington voting to support a one million commitment of bond funds to establish the facility. The Arlington Boathouse Foundation is working to raise funds to ensure that the boathouse becomes a reality. The project will be constructed using the best environmental practices, and one of its major goals is to increase awareness of the Potomac ecosystem.
The Arlington Boathouse Foundation is a group comprised of alumni of the Arlington high school rowing programs, their parents and neighbors, and others who believe in the idea of Arlington access to the Potomac River.
The Arlington Boathouse Foundation, registered with the State Corporation Commission in 1991, is a legal entity that has been established to receive and disburse money in support of an Arlington Community Boathouse.